What to Consider When Purchasing a Hybrid Bike
2 years ago admin Comments Off

on What to Consider When Purchasing a Hybrid Bike
Are you looking for an easy and affordable way to enjoy outdoor commuting or cycling races? Want to ride on a sporty and light-weight bicycle that requires effortlessness? These are the reasons why many people choose hybrid bike for their journeys or travels. A hybrid bike is the great combination between road and mountain bike. It is an ideal option for commuters and outdoor activities thanks to strong frame, flexible handling, and excellent speed. This bike rides smoothly on different surfaces, even pavement. There is a huge source of hybrid bikes available in today's marketplace. Here are our guidelines to help you find the best hybrid bikes to buy.
Frames
As you know, the frames of a hybrid bike decide its total bike weight. The weight is responsible for deciding whether a bike is easy to ride or not. Its cost is dependent on the bike weight as well. If price is the first priority, you should choose chromo or high-tensile steels. These steels are inexpensive, but they are heavier and difficult to handle. To contrast, many people nowadays invest in aluminum and carbon fiber frames to enhance the remarkable comfort. Aluminum materials are both light-weight and durable to ride on rough places.
Brakes
In comparison with standard bikes, hybrid bikes provide better control with less effort. The brakes of hybrid allow you to stop fast and quickly. Based on different budget types, you could select the right brakes for your demands.
There are 3 types of brakes for you to choose from. If you want to find a great solution for casual road rides, let's choose linear brakes. Linear brakes are inexpensive and powerful to stop. A better option, disc brakes, offers higher performance with surprisingly light-weight design. This is regarded as the most expensive brakes to use. Disc brakes are heavier and offer more control than other types. Moreover, made from synthetic rubber, hub brake is a wonderful option for most of terrains, less maintenance and durability.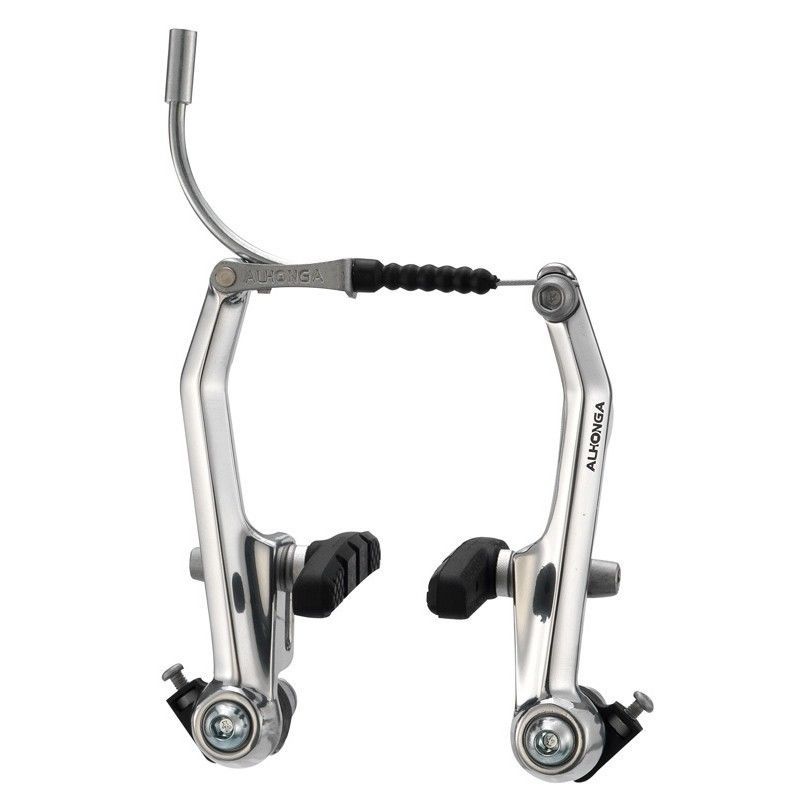 Tires
Tires play an important role in determining the efficiency and comfort of a hybrid bike. They help you deal with a variety of surfaces and the ways to handle the hybrid bike. Durable tires are essential in offering comfortable rides on rough terrains. For more comfort, you could choose a specific type of hybrid, comfort bike. Comfort bike comes with 66-cm mountain bike wheels, which create the smooth rides on long path. The standard hybrid bikes are more reasonable than comfort bikes. However, they are less durable due to thinner wheels, which are suitable for moving on the road. Two most popular wheel brands in this days and ages are Panaracer and Kenda.
Bike Suspension
Feel confident to ride the hybrid bike on hard-to-move terrains with the equipment of hybrid bike suspension system. The suspension attaches well with seat post and wheel forks in order to absorb rough elements such as potholes and road imperfections. There are a great number of suspension types for you to choose from. The first option is full-suspension bike, which equips both front and back forks. Full suspension works well in road conditions and comes with heavy frame. Another typical choice is hard tail bike. It features suspension forks locating on the front tire. This type of suspension offers better pedal effectiveness and high application under dim light.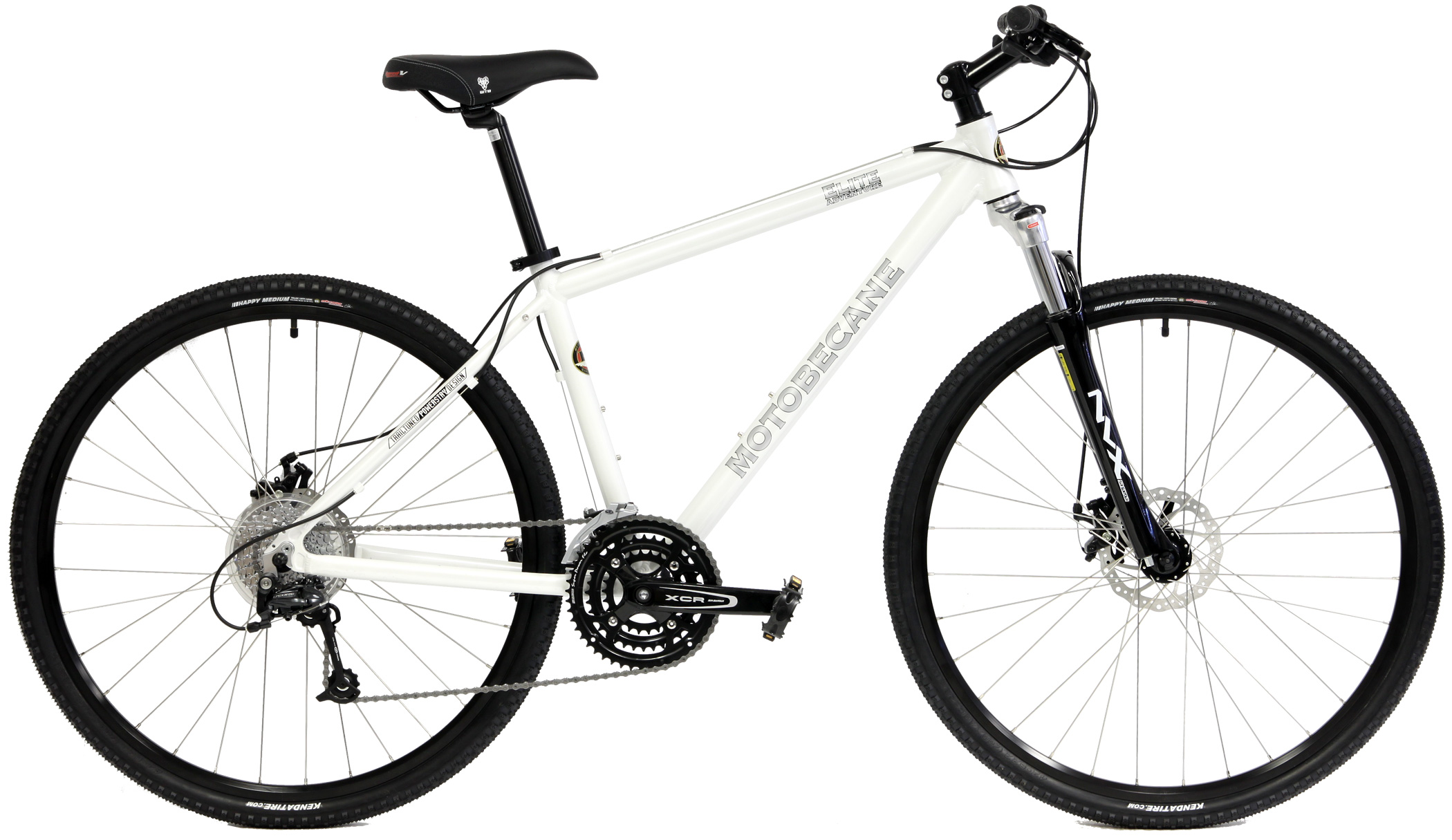 Size
A right size hybrid bike will bring the maximum of comfort to riders. Both women and men's hybrid bikes come with a variety of sizes. If your bike is small, it makes the saddle narrow as well. Besides, over large bicycle is hard to control. A common bike often delivers 12 to 26 inches of size. You had better use a cloth tape measure to check whether the bike fits your body construction or not. For easy adjustment, remember to select adjustable bicycle seats. This is extremely necessary because riders could adjust the bike seat up and down.
Cost and Condition
Make sure that you read carefully the product descriptions before giving the final buying decisions. Check whether the bike has any damage, worn components and frayed cables or not. The sellers will provide detailed pictures of the product for you to observe. Ask them if you haven't received this information.
Furthermore, purchasing a hybrid bike means you are engaged into a big financial investment. A hybrid bike to purchase is not only effective, but also fits your budget well. It requires you to select a model which saves you money.
Hi, my name is Alex and I come from coolcycling.net. This website provides all you need for purchasing a good hybrid bike. Our mission is inspiring the cycling spirit to riders at all ages. If you are a beginning rider or experienced racer, it is an ideal place to share necessary information related to cycling.