I'm not with them: does family vacation mean fight time for you and yours? Try these tips for a trauma-free trip (part 2)
3 years ago admin Comments Off

on I'm not with them: does family vacation mean fight time for you and yours? Try these tips for a trauma-free trip (part 2)
All by Myself
Privacy can be another big issue on vacation, especially if you spend most of your homelife on the opposite side of the bedroom door from the rest of your family. Plan some downtime–in the form of a solitary walk, a swim, or even just bonding with your MP3 player–as part of your daily routine. Also, be prepared to negotiate with your parents to get time away from the crowd. "If Mom and Dad want a romantic dinner out, you can say, 'I've got the younger kids covered, but afterward, can you drop me off at the movie theater?'" suggested Kendrick.
Bargaining skills can also be critical to maintaining contact with your pals back home. Arrange with your parents to make one phone call a day to a friend. "The knowledge that you can stay in touch and share the misery is a big thing," joked Kendrick.
Don't Worry, Be Happy
As much as anything else, your overall attitude will determine how much you enjoy the trip. Keep your spirits high by inventing games or other diversions that everyone can participate in. The more amusing and bizarre the activity, the better, claims Kendrick. For example, have your family members pretend to be traveling circus performers. Come up with witty dialogue you can repeat at the next rest stop to baffle those around you. The "total weirdness" of this game makes it a favorite with many teens, Kendrick said.
What if, despite your best efforts, your parents still insist on babying you the whole time? Try a little sympathy. "What you've got to understand about parents," said Brott, "is that they are going through separation anxiety. They want to maintain a relationship [with you], which they know is changing, and it's hard to let go."
But no matter how bad it gets, advised Vizzini, remember that you are not alone. "Everybody else has a family that's just as weird as yours."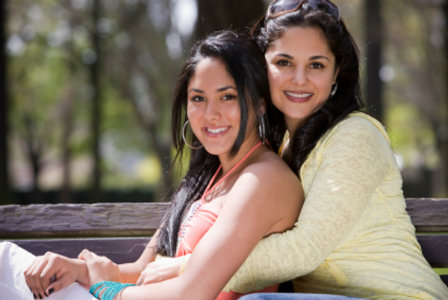 It's summertime, and the livin' is … the pits. You're spending three weeks at the lake while all of your friends are together back home. "When teens are away from their peers in the summer, the hang-out time, the parties, are all more intense emotionally," said therapist Carleton Kendrick. "Those who are away go into a real deprivation mode."
Here are a few ways to cope.
Bring a friend with you. "Teens want and need a friend along on vacation, if only so they can mutually roll their eyes at one another," Kendrick told CH.
Stay in touch. Writer Armin Brott suggested negotiating with your parents for a daily phone call or "an hour or two of computer time" while on a trip. Be prepared to give something in return. Did you leave a boyfriend or girlfriend behind? Even more reason to reach for the phone. "Parents need to remember what it was like when they were adolescents, and how important it was to keep in daily contact with their significant other," said Kendrick.
Make vacation friends. OK, but what if you fall head over heels for the boy (or the girl) in the cabin next door? "There's something about unfamiliar surroundings that makes everything seem more exciting and everyone more attractive," noted Brott. Keep in mind, however, that the end of summer often means the end of those relationships, because long-distance romances can be difficult to maintain.